Instructors' Training
Only instructors who have taken the KAWAI course training by Japanese instructors and also passed the training certification exam are allowed to give lessons at the KAWAI MUSIC SCHOOL.
In addition, even after becoming a KAWAI instructor, they have the opportunity to attend the regular follow-up training sessions to constantly improve their abilities as instructors.
External seminars
We actively hold seminars for general instructors.
One of our roles is to contribute to the development of music education as a whole around the world, by introducing our approach to music education and the features of our curriculum.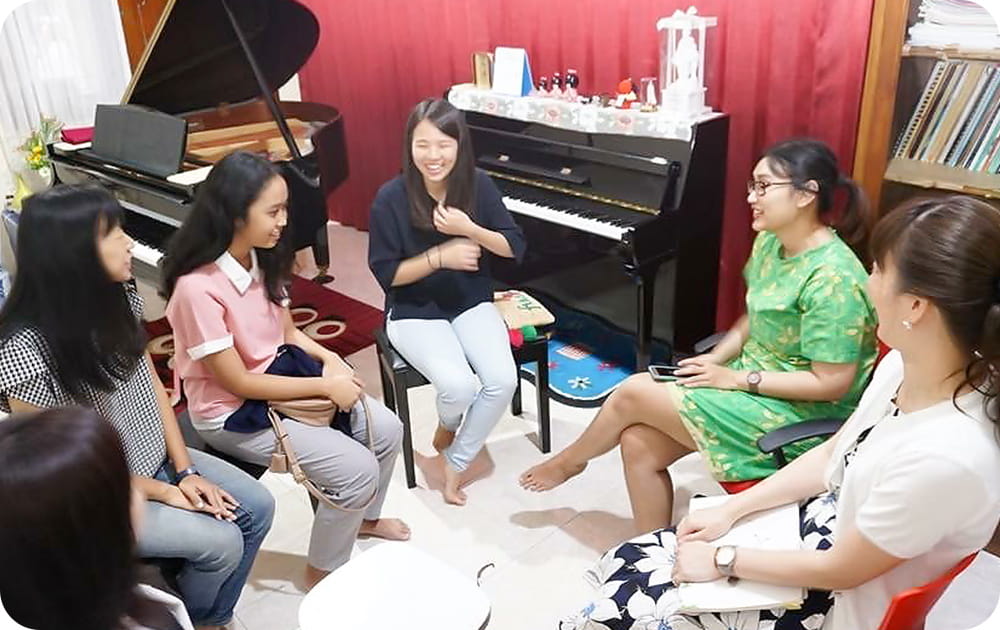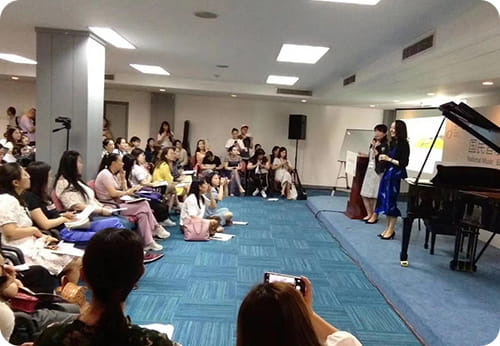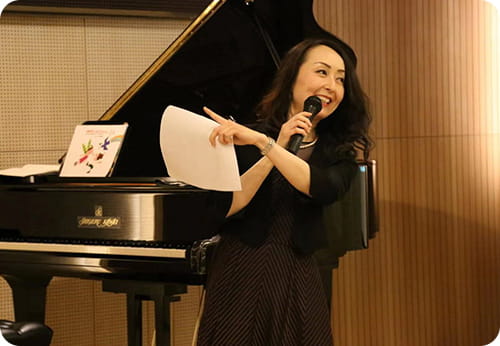 Beijing - National Convention for Music Education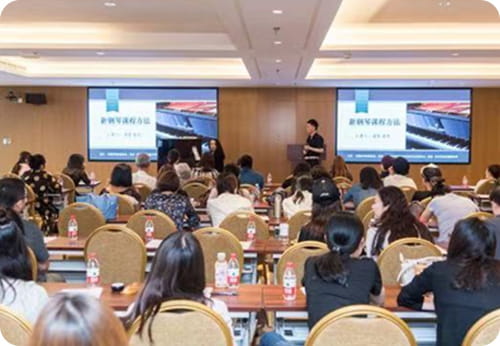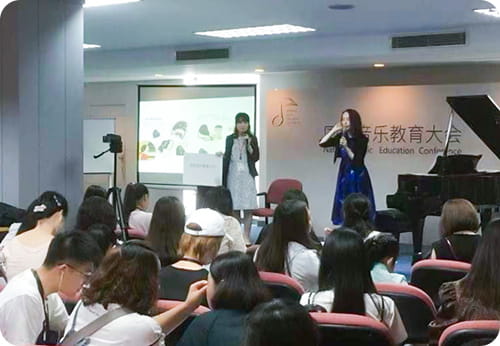 Seminar on the new piano teaching method
KAWAI Instructors' Grade Test
Instructors at KAWAI MUSIC SCHOOL are always striving to improve themselves through taking the "KAWAI Instructors' Grade Test", which measures their musical abilities such as performance skills, knowledge of music theory, and expressive ability in rhythmic activities.

In order to offer high quality lessons to students, it is very important for the instructors themselves to keep updating their musical skills and knowledge.