Instructors at KAWAI MUSIC SCHOOL
Instructors at KAWAI MUSIC SCHOOL understand well about KAWAI music education system,
which is based on continued research and development for over 60 years.
Open seminars
We actively hold seminars not only for instructors at KAWAI MUSIC SCHOOL, but for all the instructors.
One of our roles is to contribute to the development of music education, by introducing our approach to music education and the features of our curriculum.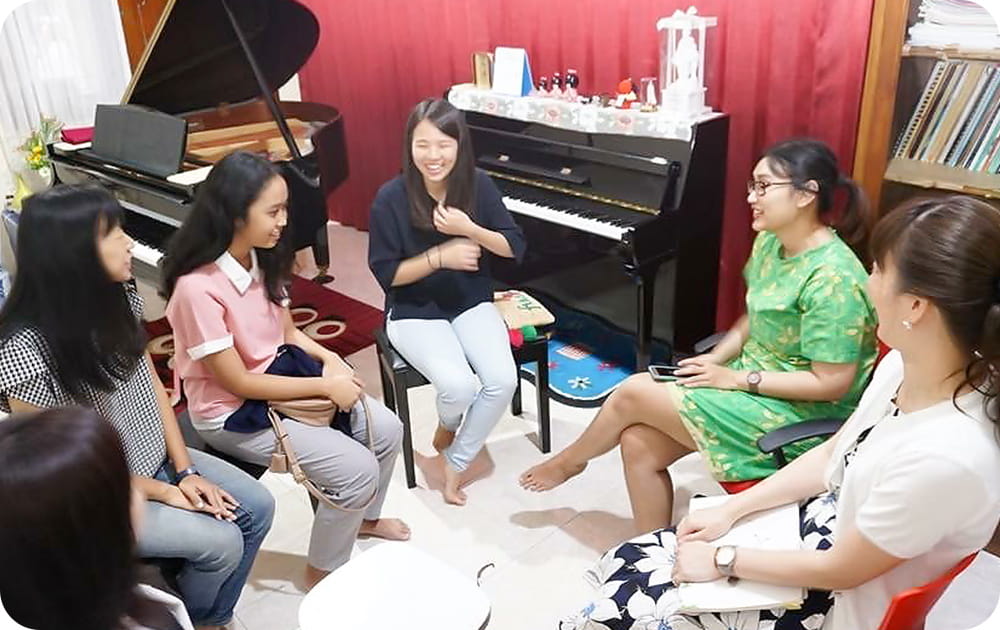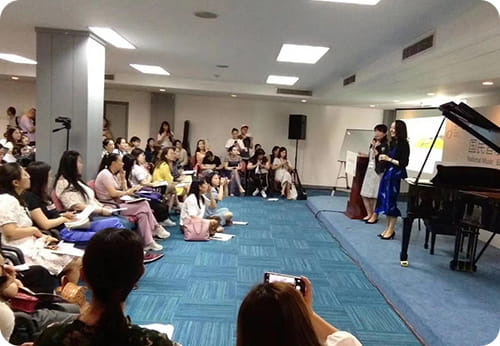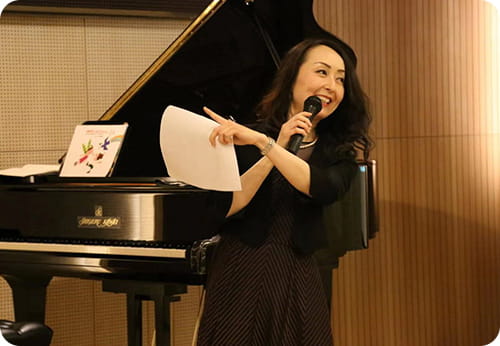 Beijing - National Convention
for Music Education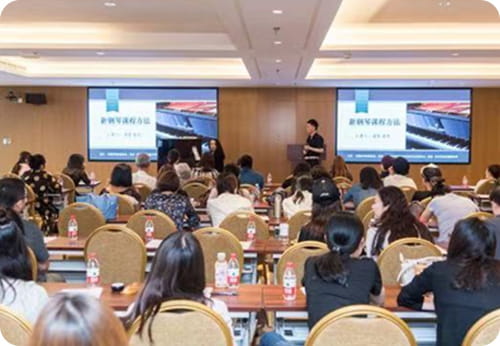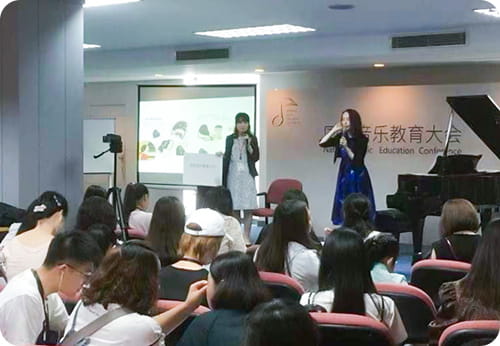 Seminar on the new piano
teaching method
Characteristics of
each textbook
The SOUND TREE textbooks have many features not found in other textbooks, such as cute illustrations, graphic scores, and many duo pieces.
"Outline of the textbook" videos explain the distinctive features of each level of "SOUND TREE" textbook.
The videos also show some characteristic pieces from each textbook and the examples of how to teach them in the lessons.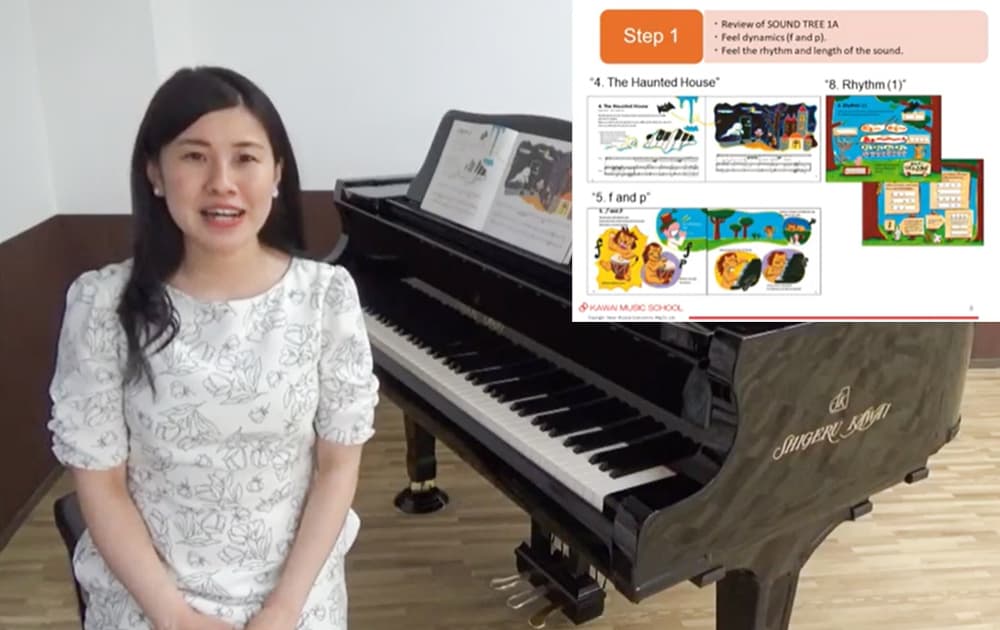 Examples of teaching
methods and activities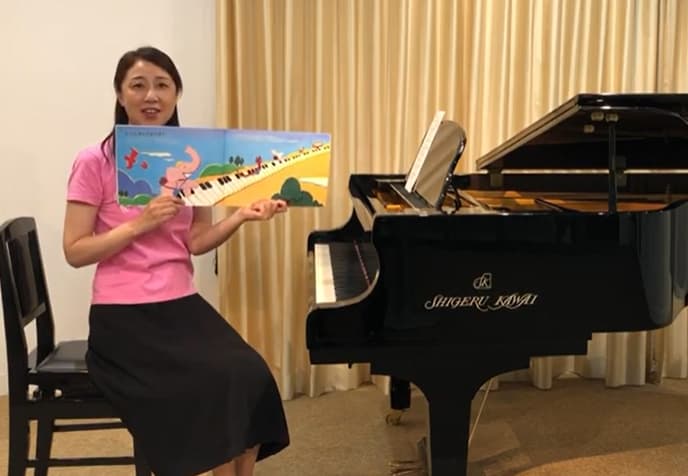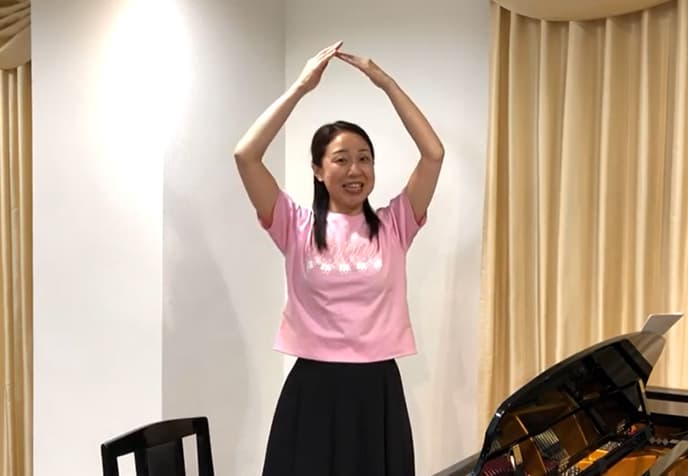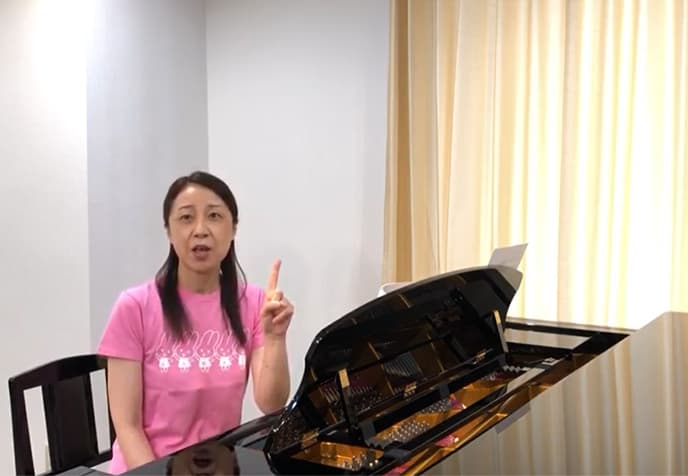 "How to teach each piece" videos show in detail what kind of activities the instructor should conduct in the lessons of each piece, including how to talk to the students, what kind of physical movements to do, etc.
The instructors will be able to make their lesson more effective and enjoyable by incorporating various activities shown in the videos.
Grade Test
(GRADE 16-7) Judges
Skilled and experienced instructors will have a chance to be one of the judge members of the Kawai Grade Test.
As the judge members, they don't only judge the performance in the Kawai Grade Test, but also figure out what is the difficulty the students have, and think of the way how to make the lessons more fruitful.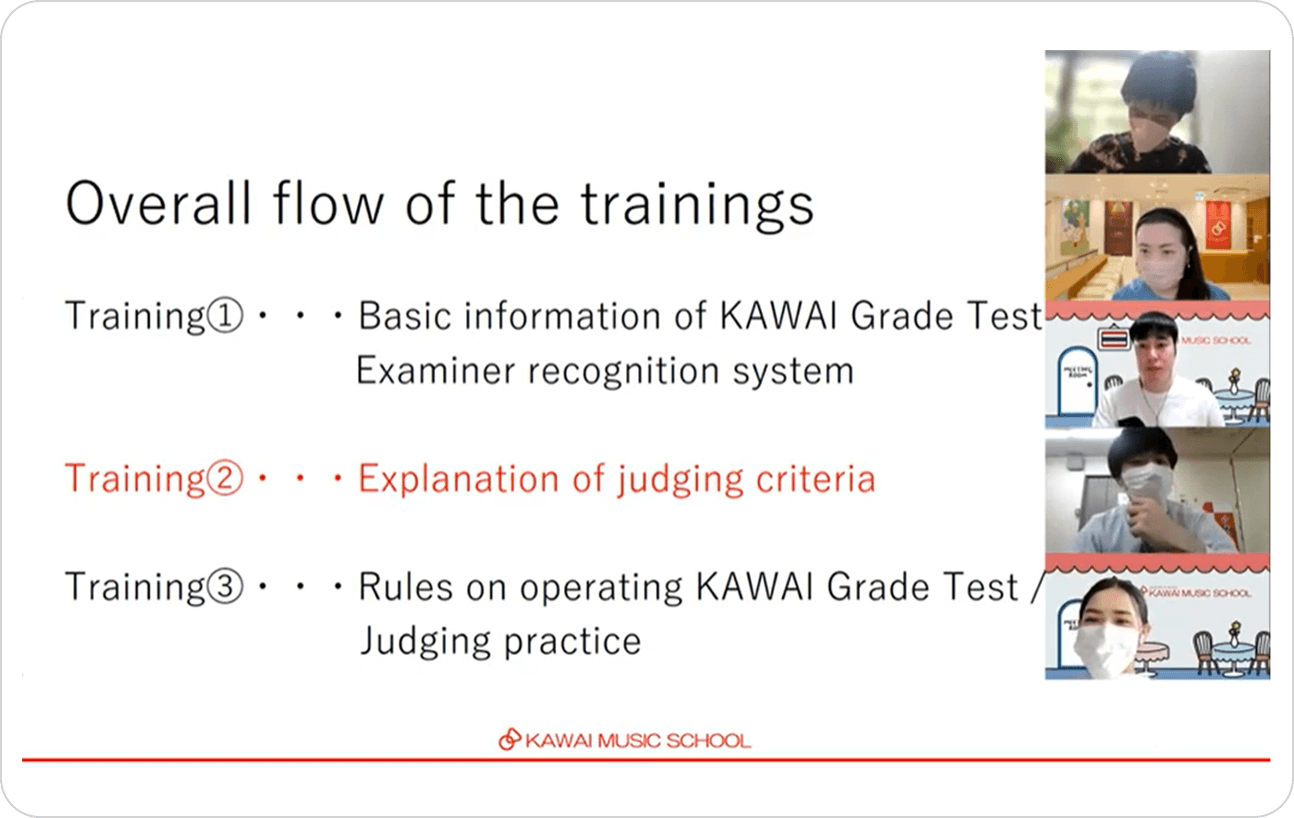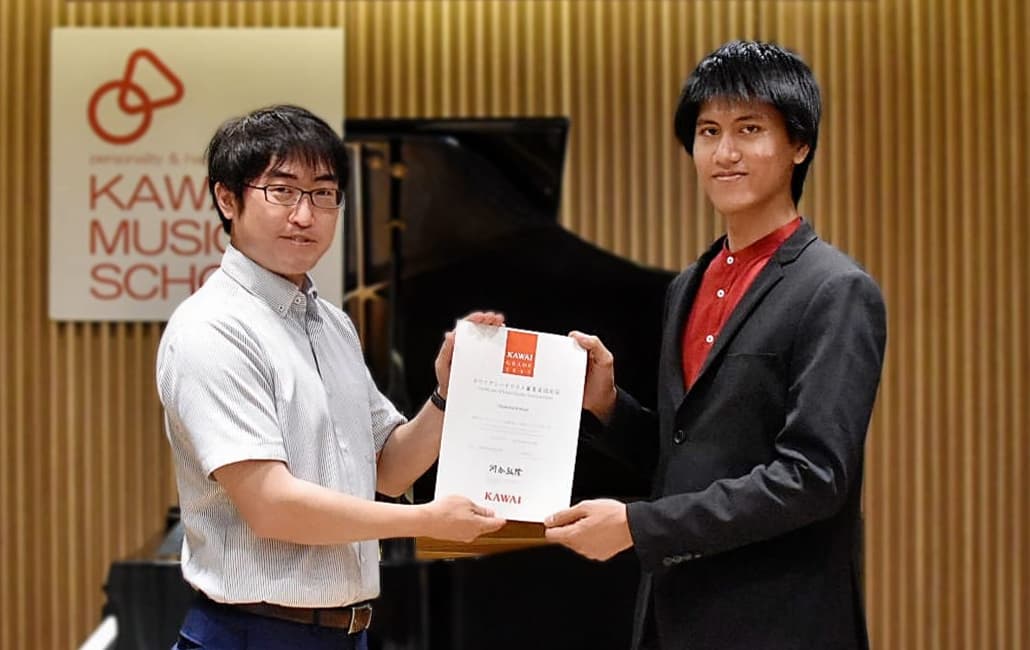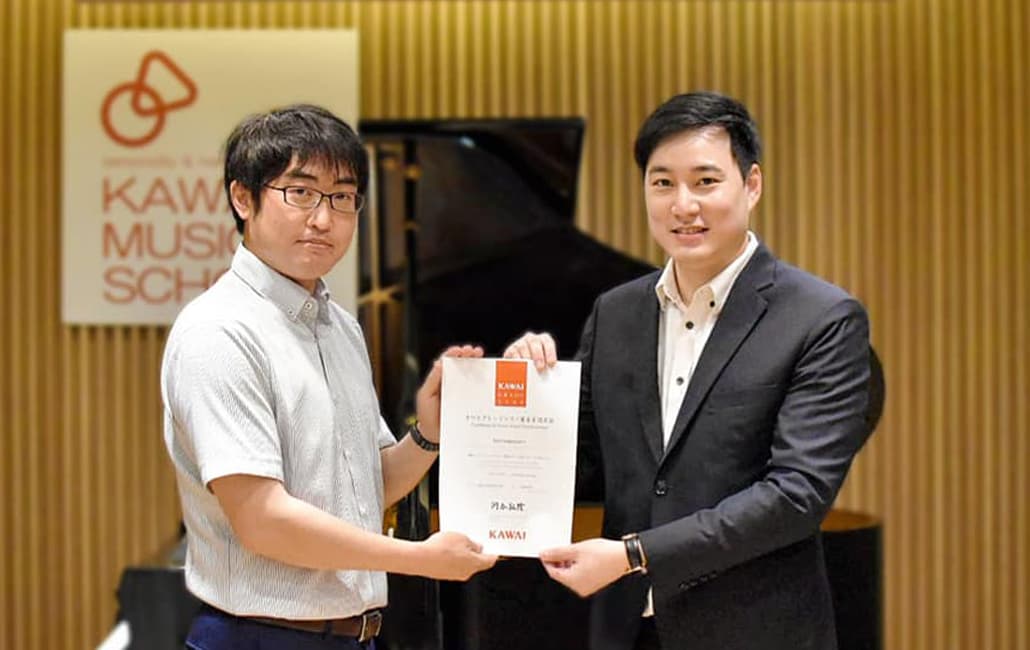 In Thailand, two instructors are already certified as the judge of Kawai Grade Test.